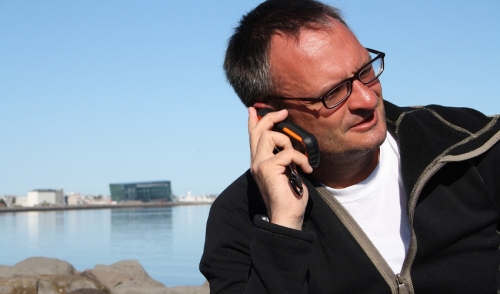 Remodelers can face many challenges on the jobsite. Those challenges can be anything from inclement weather delaying an exterior project, to multiple projects with a variety of substrates, or downtime caused by several items on the "punch list" that need to be finished quickly in order to complete a job.
And there's also every contractor's least-favorite challenge — callbacks.
Learn about a few of the most common remodeling challenges and how to tackle, or even prevent, them with an all surface construction adhesive.
Challenge #1: Multiple Substrates/Projects
Remodelers often have to toggle between a variety of projects with multiple substrates, which can create confusion on which construction adhesive to use, or may require flip-flopping between different adhesive products or formulations.
For example, bathroom renovations can present as many as five or more substrates at a time, including marble, tub surround, glass, wood and tile. Construction adhesives are available for each of these substrates, but it may be costly, as well as inefficient, to stock up on tubes for each material. This also creates the possibility for product waste if adhesives aren't fully used within a specific timeframe once they're opened.
Challenge #2: Downtime can be Costly
Remodelers can also face challenges from Mother Nature on the jobsite, including extreme temperatures — hot or cold — as well as inclement weather, such as rain or snow. And as most professionals will tell you, if you're not using the right project materials that provide all-climate workability, these conditions can lead to downtime that can be costly to the current project, or even future jobs, due to delayed project schedules.
Another factor that can lead to costly downtime is a long punch list preventing a job's completion, or a detailed list of areas where the work isn't quite done, or done right. The best way to shorten a punch list is to ensure a job is done right the first time, and the proper construction adhesive can help you by delivering a long-lasting, durable bond.
Challenge #3: Callbacks are Expensive
Clients complaining of a squeaky floor? Are they saying their drywall is drafty or too noisy? Did their kitchen backsplash tile already come loose?
When it comes to most remodeling projects, choosing the right materials can be the difference between a positive customer referral and a negative (and costly) callback. As such, a high-quality, all surface construction adhesive can make a difference in client satisfaction, as it is formulated to deliver a long-lasting, secure bond in almost any application.
All-in-One Solution
Because of its versatility and ability to bond to nearly any substrate, withstand extreme temperatures and provide durability in any weather conditions, an all surface construction adhesive like Liquid Nails Fuze*It is ideal for even the most demanding applications that may involve one or more substrates — including surfaces that are dry, frozen or wet.
This article was originally posted on remodeling
To view this article in its original form, Click Here!