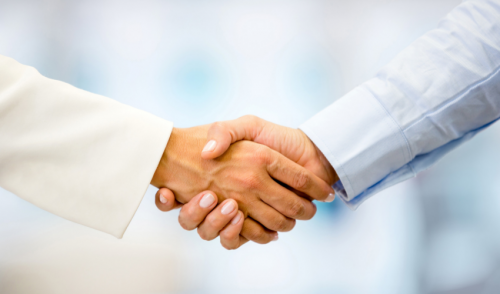 Ask any remodeler to tell you the best source for their leads and the answer is always "referrals" and "word of mouth." A referral is a proactive suggestion from a past client who connects a friend or family member directly to you by saying, "You ought to call Acme. These guys did our work and were fantastic." Word of mouth is a more passive lead that occurs when someone asks, "Who was the contractor that did the work for you?"
These are two different but equally effective sources for new business. If you haven't leveraged the impressions of an elated client, you have left money on the table. Ivan sure did.
Ivan was a contractor who did a complete exterior remodel of my home. At the conclusion of the project, I called to offer him a testimonial letter and compliment him on his work. He arrogantly told me he knew his work was good and that my satisfaction was no surprise. I chuckled to myself and thanked him. He never got the testimonial in writing. Worse yet, I never got the vital information I would need to recommend him to neighbors looking for quality work.
It gets worse. The project required some painting on my porch and window crossheads. Years later, I'm still frustrated by my inability to match the colors on the parts of my home that need maintenance. More important, I've had numerous people ask for information about my contractor so they could contact him. I can't even recall the name of his company or phone number. Ivan and his sales team could have prevented my frustration and the loss of potential future business.
Consider delivering a "Validating Presentation" at the conclusion of work to avoid these pitfalls. Here is how it works:
Schedule a meeting with your client after the job is done. This can take place weeks or even a couple of months after project completion. It doesn't need to be a lengthy meeting. A 10-minute visit will do wonders for your future business.
Prepare a maintenance folder for your client. A happy homeowner is excited about project completion and hardly thinking about the long-term maintenance considerations of the new products in their home. You should prepare a tabbed folder with a title that describes the work and time frame such as "Kitchen Remodel–May 2015."
Include key information that will enhance satisfaction with your work. In the folder you should include: a) Brochures of the products use in the project; b) Warranties; c) Sizing charts, if appropriate, that enable the homeowner to communicate effectively with the manufacturer if you're "not around in 10 years when questions arise;" d) Paint colors listed by brand, finish, and numeric color code (Nothing is more frustrating that trying to touch up a small section of wall and not knowing what color was used); e) Your contact information, ideally stapled to the folder. Lastly, you should always include f) a referral card. Let your happy client know that you'll eagerly provide them a gift certificate each time a referral ends up hiring you for your services.
Present the folder at the meeting. This is the differentiator that helps you get more referrals and produces passive word-of-mouth business. Recommend that your client keep the folder in a place where they retain records about their home.
If you have an organized customer, that person will appreciate the gesture of your Validating Presentation. If you have an unorganized client, odds are that person will appreciate it even more. Only you can prevent buyer's remorse, and the Validating Presentation is your last chance in the transaction to elate your clients and eventually gain more business.
This article was originally posted on Remodeling
To view this article in its original form, Click Here!