Colorful Chalkboard Paint
Chalkboard Paint Ideas
Get Creative with Colorful Chalkboard Paint
Have fun with colorful chalkboard paint! The traditional blackboard can now be any color you imagine. Create unique wall calendars, to-do lists, tabletops, and much more with erasable, washable chalkboard paint-in any color!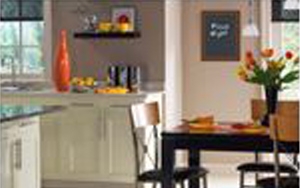 Daily Menu
Create a charming menu board on a kitchen wall by framing a painted chalkboard square with decorative molding or a painted border. It's a nice touch for family gatherings or when entertaining special guests.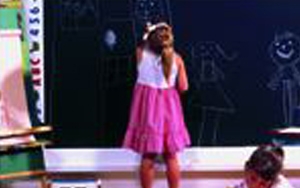 Little Artists' Studio
Let your kids write and draw on the walls! You can create a canvas for them by painting an entire wall—or a section of it—with chalkboard paint. Best of all, you can make your chalkboard wall any color.
Flowerpot Labels
Paint plain terracotta pots with chalkboard paint so that you can label them with chalk to identify the plants. Let the kids help you design a colorful window herb garden or seedling nursery.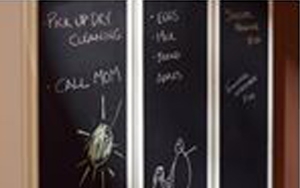 Chalkboard Message Center
Use chalkboard paint to create a handy, reusable message board for your entire family. Use it as a central location for writing down grocery list items, messages, phone numbers and quick reminders where the whole family will see them.
Kids' Activity Table
Turn any table top into a chalkboard. Paint a child's table with chalkboard paint and add a checkerboard or tic-tac-toe grid. Be sure to keep a container of chalkboard chalk handy. Show the kids how to erase their work with a clean, damp cloth or paper towel.
Sign up for our Email List
Stay updated with all our latest posts, products and offers! Just enter your information below.