{department.name}
Electrical, Hardware & Tools
Full range of electrical supplies, huge selection of quality hardware, and great selection of power tools.
Electrical: Batteries. Ceiling Light Fixtures. Circuit Breakers. Co-Ax. Conduit. Electrical Supplies. Electrical Tapes. Exhaust Fans. Extension Cords. Extension Cord Adapters. Light Switches & Dimmers. Decorative Face Plates. Mechanical Time Switches. Surge Protectors. Smoke & Fire Alarms. Electrical Outlet Boxes. Fluorescent Lighting. Generators. Heaters. Incandescent Drop Lights. Outdoor Motion Flood lights. Panels. Pipe Insulation. Standing Halogen Work Lights. Steel Fish Tapes. Wire & Wiremold.
Hardware: Construction Hardware. Epoxy. Concrete Anchors. Nails. Bulk & Pneumatic. Chain. Rope. Security Hardware. Ladders. Polyethylene Sheeting Wheels. Flat Steel.
Cleaning Supplies: Brooms. Brushes. Dust Pans. Carpet Care. Floor Care. Floor Machines. Matting. Paper Products. Polishes. Cloths & Dusters. Soap. Plastic Bags. Wet/Dry Mops. Chemicals. Dispensers.
Cutting Tools: Bits/Blades. Router Bits. Auger. Paddle Carbide. High Speed Steel Diamond. Counter Sink. Hole Saw. Boring Tools. Taps & Dies.
Fasteners: One of the Largest inventories in the Valley. Bolts. Nuts. Screws. All Styles, Grades 2, 5 & 8. Complete Line Of USP Structural Connectors.
Safety Equipment: First Aid Kits. Signs. Hard Hats. Ear/Eye Protection. Caution Tape. Non-Skid Tape. Masks. Warehouse Stripe Tape. Rain Suits.
Full Range of Hand Tools, including: Stihl. Boring Tools. Calipers. Chisels. Clamps. Cutters. Files & Rasps. Grinding Bits. Hammers. Levels. Picks. Pliers. Pullers. Punches. Saws. Shovels. Sockets. Vises.
Click here for more information on our electrical, hardware, and tool products.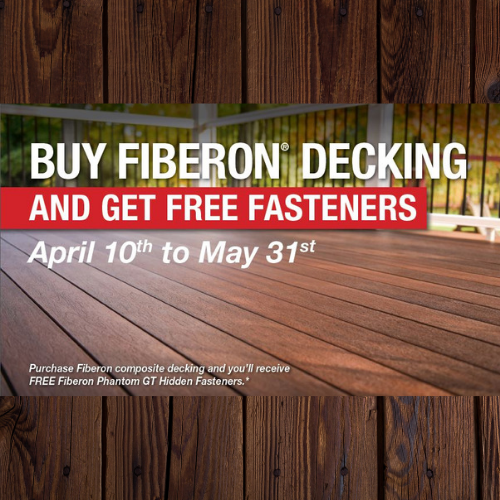 Purchase Fiberon composite decking and you'll receive FREE Fiberon Phantom GT Hidden Fasteners* *Free fastener offer includes up to 500 sq. ft. of Fiberon Phantom GT only. Offer only available with a minimum $1,000...
Valid: 04/10/2019 - 05/31/2019
Offered By: Roadside Lumber & Hardware, Inc. / Agoura Paint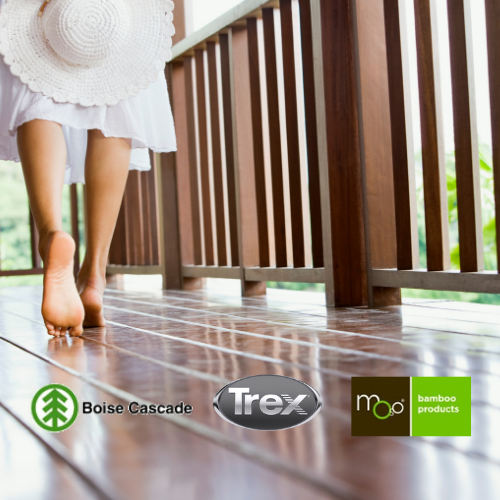 Stop in and take advantage of our Free Fastener Program! $1,000 minimum purchase of Trex Composite Decking or Moso Extreme Bamboo Decking. Boise Cascade will provide Free Fasteners (maximum of 500sq feet) Starborn...
Valid: 04/10/2019 - 05/31/2019
Offered By: Roadside Lumber & Hardware, Inc. / Agoura Paint
Sign up for our Email List
Stay updated with all our latest posts, products and offers! Just enter your information below.